Church of England says it is bewildered by conducting chains stance on advert that was intended to play before new Star Wars film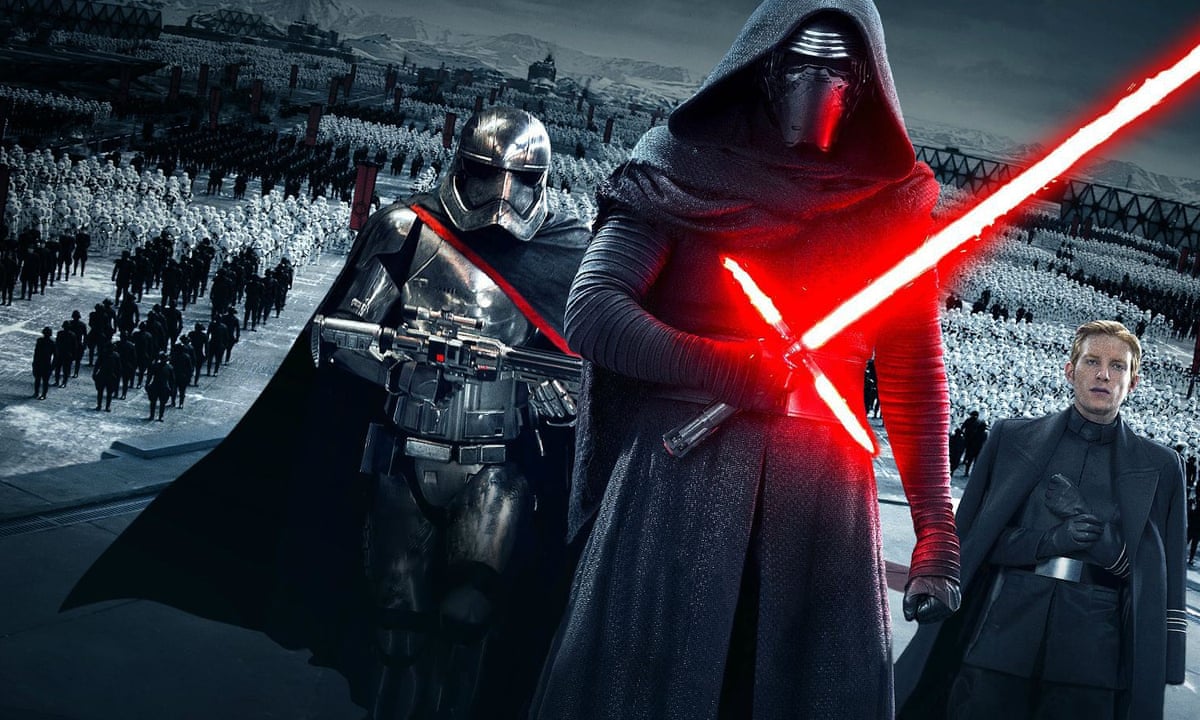 The UKs three conducting cinema chains have refused to show an advert by the Faith of England that boasts the Lords Prayer, quoting fears that it could offend beings.
The 60 -second advert was due to be shown before Star Wars: the Force Awakens, exhausted on 18 December and which has crushed enters for improvement ticket sales at UK cinemas.
It was cleared by the Cinema Advertising Authority and the British Board of Film Classification, but the Odeon, Cineworld and Vue chains which see 80% of screens around the country have refused to show the advert since they are think it is carries threats to upsetting, or offending, audiences.
The church warned that the move could have a chilling influence on free speech and said it was at a loss to understand the logic of the decision.
Arun Arora, director of communications for the Church of England, said: The prospect of a multigenerational culture incident put forward by the freeing of Star Wars: the Force Awakens on 18 December a week before Christmas Day was too good an opportunity to miss and we are bewildered by the decision of the cinemas.
The Lords Prayer is prayed by billions of people across the globe every day and in this country has been part of everyday life for centuries. Prayer percolates every aspect of our culture from popping carols and requiems to daily assembles and national celebrations. For millions of people around the United kingdom government, prayer is a constant part of their lives whether as role thanksgiving and praise, or as a attendant through their darkest hours.
In one lane the decision of the cinemas is just plain silly but the facts of the case that they have insisted upon it constructs it preferably chilling in terms of limiting free speech. There is still time for the cinemas to change their recollection and we would certainly welcome that.
The advert is to promote a new Faith of England website, JustPray.uk, encouraged to pray.
The film displays Christians saying one path of the Lords Prayer, including weightlifters, a police officer, a passenger, refugees in a funding core, schoolchildren, a mourner at a graveside, a festivalgoer and the archbishop of Canterbury.
JustPray.uk provides guidance on what prayer is and how to pray. It also provides a live feed of prayers across the globe via Twitter, Instagram and Vine.
Digital Cinema Media, which handles most cinema advertising in the UK, told Arora it has a programme not to move promote connected to personal ideologies, specifically those related to politics or belief. Our members have found that testifying such advertisings carries threats to upsetting, or offending, audiences.
DCM added that it had received considerable negative feedback from audiences to adverts from both sides in the lead up to the Scottish independence referendum.
Arora said: Beings should call the website, encounter the movie themselves and make up their own memories as to whether they are upset or piqued by it.
Read more: www.theguardian.com