Universities and colleges across the country shared their is supportive of University of Missouri student activists Thursday by sharing a word of solidarity on social media.
The Black Ivy Coalition, a collegiate advocacy radical fighting for racial equality comprised of two representatives from each Ivy League institution, posted a statement on Facebook to express their assistance for University of Missouri's student objectors and called for a blackout asking supporters to wear all pitch-black Thursday. Reine Ibala, a elderly at Yale University and a founder of the alliance forces, announced students at nearly 80 institutions have shared their statement of support and participated in the campaign online.
The shared word, according to Ibala, reads as such:
"To the students of emblazon at Mizzou, we stand with you in solidarity. To those who would threaten their appreciation of safety, we are watching. #ConcernedStudent1950 #InSoliarityWithMizzou. "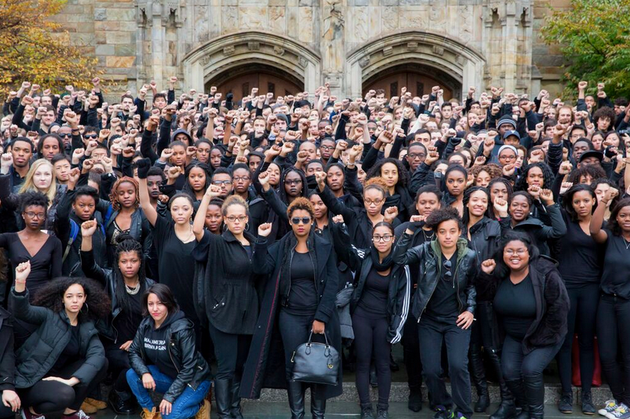 The coalition said they applaud the initiatives of Mizzou activists who protested ongoing racial tensions on campus. The shows at Mizzou, which included both faculty and football players, led to the abdication of the universitys president Tim Wolfe and chancellor R. Bowen Loftin earlier this week.
Mizzou has not only shown us the supremacy of solidarity, but it has also shown what can happen when students from all different backgrounds take a stand, and refuse to accommodate an institution that will not acknowledge their concerns and their hurting, Ibala announced. "We know we can do better and we will, " she wrote in another statement.
The coalition, which structured last year,aims to dispel the error of a post-racial America and to combat the issues that to be translated into institutional racism on campuses and beyond.
Through the use of awareness, solidarity safaruss and peaceful protests, we hope to address the systemic causes at root causes of these issues as well as spread a call to action, because these issues are not pitch-black questions — they are American issues, she said.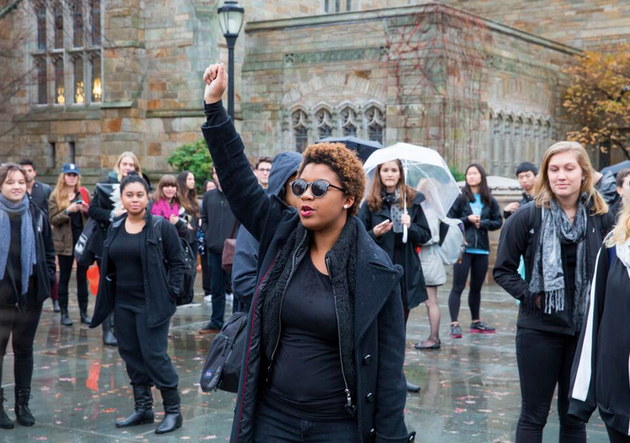 Now, the groups attention is focused on addressing racial questions both at Mizzou and on their own respective campuses. As a pitch-black lady at Yale, Ibala seems her expres is one she constantly contends to be heard.
"My experience is of invisibility, of beings virtually ambling into me as if I werent there; of having to repeat myself before being heard; of beings communicating over me; of being unacknowledged when I recruit a room and having my continent, my beings, and experience as an African female ridiculed and dehumanized, " she announced.
Yale students supported campus dissents this week after a series of racist occurrences occurred on campus, including claims of a "White Girls Only" frat defendant. The students too criticized what they realise as a delayed reply from executives.
"My experience is of invisibility…of having to repeat myself before being heard…"
Reine Ibala
Black Emory, kinfolks, in solidarity with Yale, University of Capetown, and Mizzou.

Posted by Khalfani A. Lawson on Wednesday, November 11, 2015
Armani Madison, a elderly student at Brown University and another member of the alliance forces, told HuffPost his experiences on campus ought to have objection, traumatizing, despotic and unwanted.
"We are fighting back against the institutions which have crushed us and our beings for centuries. We are telling these institutions that we will nurse them accountable, " he announced. "We are expecting change , now."
Madison said he is inspired by the mobilization at Mizzou and is committed to the collective cause.
"These brothers and sisters asserting at Mizzou, at Yale, at Ithaca College, and Berkeley High, at the institutions across the country the hell is complicit in working to marginalize us, devote us all inspiration to fight onward, " Madison announced.
"Amandla. Power. Imani. Peace. Asani. Rebelliousness, " he lent. "Let us keep up the fight on our campuses, in our centres, and wherever we see inequality and injustice."
Read more: www.huffingtonpost.com